Gary Lee Rocks Philly
by Lester Penny

Northeast Ohio blues/rock musician Gary Lee McKimmie, from Gary Lee & The CatDaddys performs at the 2011 Soul Patrol Convention in Philadelphia, PA. Gary Lee, along with other performers considered classic examples of black music, celebrated the 15th birthday of the New Jersey based music website and internet radio station. Co-owners Bob & Mike Davis set out to continue the legacy of all great black music from the ancient to the future. The online radio outfit, Soul Patrol.net, streams black music 24 hours a day & 365 days a year. Stations are categorized in the following genre's: Classic Soul, R&B, Nu Soul, Jazz, Blues, Southern Soul, Rock n' Roll, Funk, Motown, Stax, Slow Jams, Black Rock, and Doo Wop. New Releases, interviews, commentary and more are also a part of the soul-patrol.net format.

The all-day event featured panel discussions ranging from the historical impact of artists like Jimi Hendrix & Miles Davis to educational topics related to the importance and survival of independant artists. As discussions came to a close, live performances began. One of only a few artists slated to represent Rock-n-Roll, Gary Lee performed the Fats Domino tune, "Hello Josephine" on piano. Gary Lee infused the air with electrifying soul, bringing the "good ole days" to the fore-front of everyone's mind. No matter your age or color, Lee loaded everyone up in his time machine and wooshed us away. For some, the destination was when they grew up in the 1950's or 1960's. Smack dab in the middle of what most would argue as the greatest time in American music. For others, the destination was more of a feeling of worry free times and hope, regardless of what year it might be. Among the "phenominal!", "fantastic!", and "fabulous job!" type comments from audience members, Lawrence Perry, drummer and musical director for the event, said it best: "Haven't seen a cat with such bad intentioned slow burning soul in a long time".


The rest of the day included contributions from musical greats including: Garland Jeffreys "The King of In Between". Another representee of the Rock-n-Roll category, Jeffreys has racked up an impressive discography, an endless collection of quotable quotes, but most importantly has achieved well deserved longevity with his roots rock sound. Moving on to Soul - Susaye Green, formerly of Wonderlove, the Raylettes, AND the Supremes, performed her song "Children of the Ghetto" off her album entitled "Brave New Shoes". Other notable names include The Chantels performing their undeniable classic "Maybe". Not to mention Mr. Clarence Burke Jr. from The Five Stairsteps & "Oooh Child" fame. 
Perhaps the highlight to most everyone in the room that night was an appearance by Mr. Billy Paul, singer of the 1972 number 1 hit, "Me & Mrs. Jones". Other performances included the serene styling of the vocal group The Bleu Lights, the classic yet fresh jazz vocalist Melanie Charles, as well as the smooth sounds of Chyp Davis and Andrea Romero and many more. 
Rounding out the days' performances and discussions was a recognition ceremony, which also featured Gary Lee. Lee received a Past/Future Legend of Black Music Award for his outstanding contribution in Black American Standard Music. The award was based upon his contribution to a historic fifty song compilation album called Soul Patrol Virtual Album 1.0. It was only offered online and for a limited time by Soul Patrol. The project garnered support from names like Stax Museum of American Soul CEO Deanie Parker, who says: "Thanks for doing what radio won't and the majors don't…" VIBE magazine called the project one of the top releases of 2007. Longtime P-Funk Family member Lynne Flanery comments directly on Gary Lee's contribution. About the song "Train", she says: "some really good down home soul blues right here y'all, great guitar riffs and you know by now I love guitar, rollin' all night long on the Nite Train. The groups second cut on the album, "Freeway", I can't say enough about this group, they are truly some of the finest vocals and instrumentalists who will take you back in time with their neo-soul, rockin' your soul and bringing you back. This is truly hand clappin', finger poppin', foot stompin', booty shaken groove." I wonder what she would have said had she known that Gary Lee performed all the instruments & vocals himself for the recording?
All in all, the 2011 Soul Patrol Convention was a successful celebration. By continuing to support long time artists who have been around for generations, as well as, shedding much deserved light on many emerging artists. No matter how you slice it, it was clear the event was designed to lift up those musicians who have committed to carrying the torch for all who are passionate about quality music. Only thing missing......Birthday cake.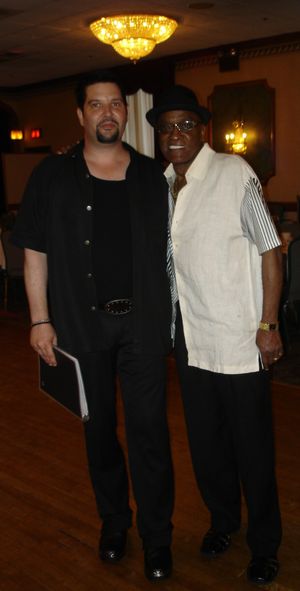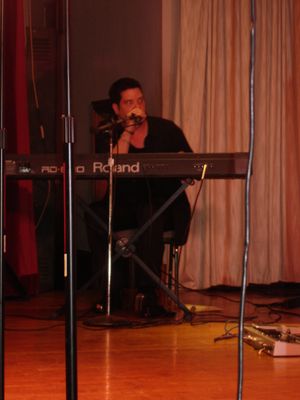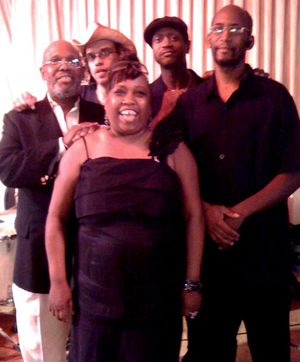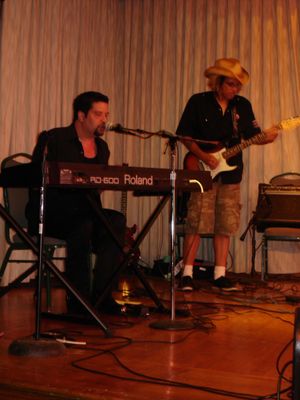 From left to right (1) Gary Lee with Billy Paul (2) Gary Lee performing "Hello Josephine" (3) The fabulous Philly house band: LP (Lawrence Perry)-drums, MikeTyler - guitar, Stacey McGee - bass guitar, Howard Gardner - guitar, and in front Adrien Gardner - keyboard (4) Gary Lee & Mike Tyler performing "Hello Josephine" (5) Gary Lee accepting award